Earnings season is quickly coming to a close, but it's just starting among the big retailers. On Tuesday, we'll get the latest earnings results from Walmart, Inc. (WMT), and that'll be followed by Target Corp's (TGT) quarterly earnings on Wednesday. Walmart and Target earnings will be just the tip of the retail iceberg as we'll also hear from the two big home improvement retailers, Home Depot, Inc. (HD) and Lowe's Companies, Inc. (LOW) on Tuesday and Wednesday, respectively. Throw in Advance Auto Parts, Inc. (AAP), TJX Companies (TJX), Ross Stores, Inc. (ROST), and BJ's Wholesale Club Holdings, Inc. (BJ), and I think it's clear that we'll quickly get a pulse on the state of retail earnings.
Retail Sector: Technically Speaking
What should we expect from Target and Walmart earnings? Well, the widely-diversified retail ETF, SPDR S&P Retail (XRT) has been trading relatively flat vs. the S&P 500 Index ($SPX), so it's giving us very little in the way of clues. Here's how the XRT currently looks (see chart 1).
CHART 1: THE RETAIL SECTOR IS SHOWING SOME SIGNS OF AN UPSIDE. The SPDR S&P Retail ETF (XRT) seems to have turned bullish in the short term but it's approaching resistance.
Short-term price momentum has turned bullish for retailers, but there's still plenty of overhead resistance that needs to be negotiated. One other positive is the XRT's relative price breakout vs. the S&P 500. It reached a three-month high on Friday's close and perhaps is suggesting strong numbers ahead.
So let's get back to the Target vs. Walmart earnings. Is relative price action pointing to a win by Walmart? One way to determine what Wall Street expects is to compare TGT and WMT. From chart 2, you see the Target vs. Walmart relative performance (TGT:WMT) tilting strongly in WMT's favor over the past three months.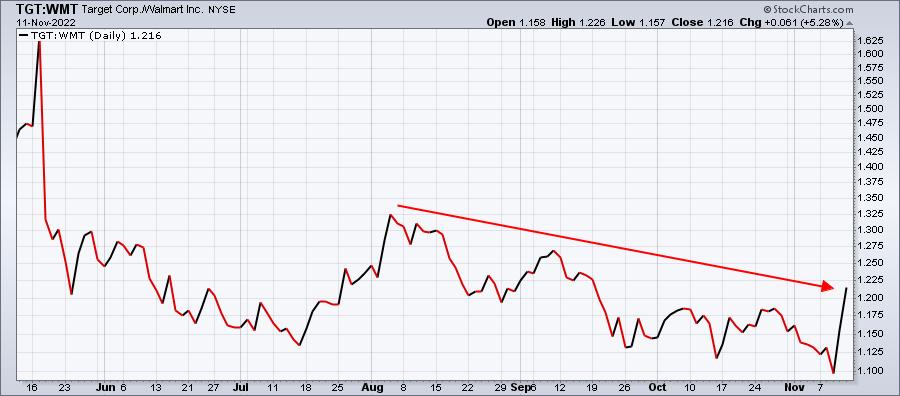 CHART 2: TGT VS. WMT. A comparison of the stock price performance of the two companies may provide some clues.
TGT rose strongly late last week and it made up plenty of relative ground vs. WMT, but I don't think it completely reverses three months of declining relative strength. Wall Street has been showing a strong preference for WMT heading into earnings, so I expect to see WMT have a stronger earnings report.
Meanwhile, I expect the best earnings report of all, among retailers this week, to come from TJX on Wednesday morning. TJX is a leading apparel retailer in the Dow Jones US Apparel Retailers Index ($DJUSRA) and the apparel area of retail has been incredibly strong since the beginning of July.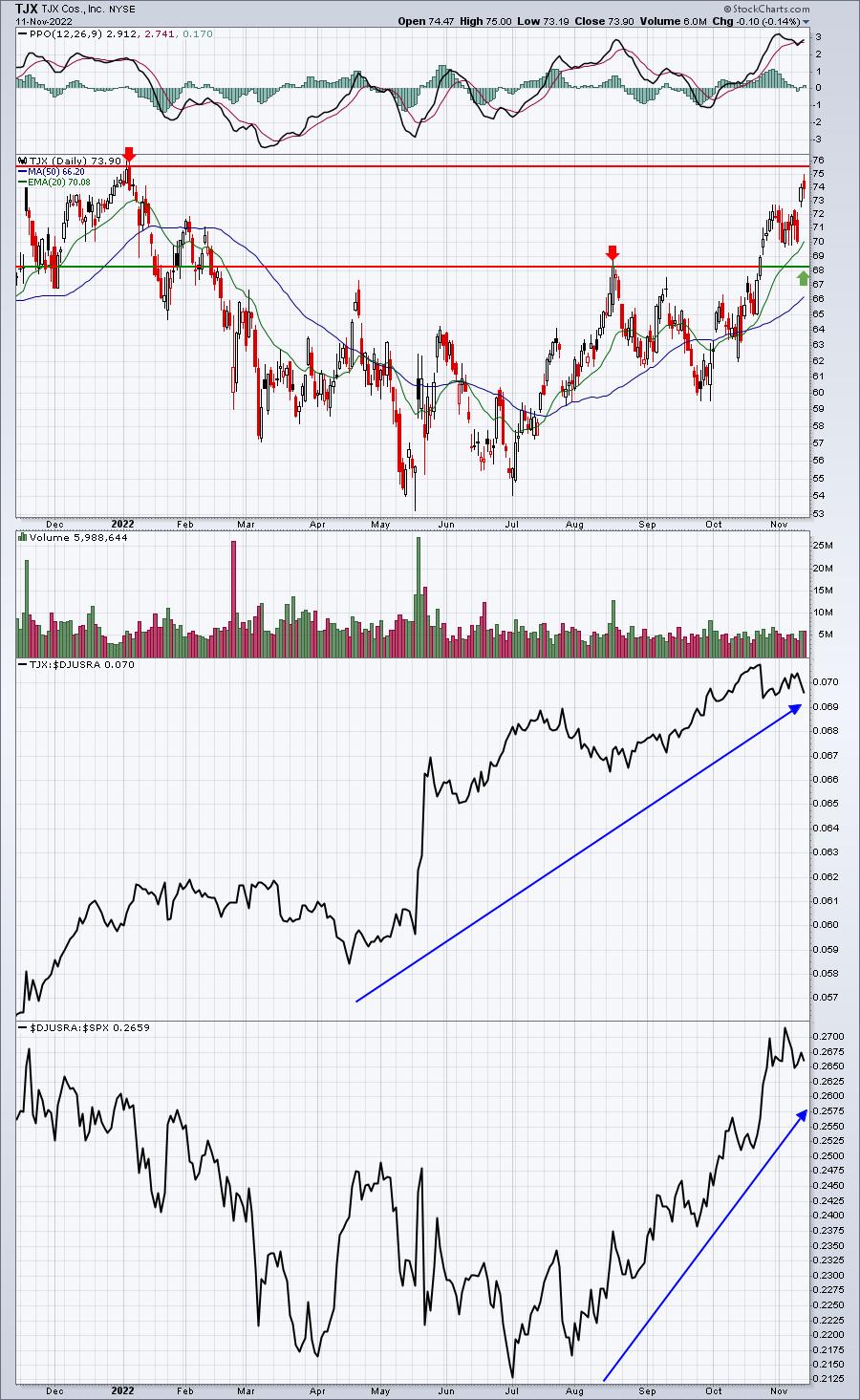 CHART 3: APPAREL RETAILERS SHOW STRENGTH. TJX is one company to keep an eye on during retail earnings week.While most eyes this week will be on WMT and TGT, I'll be quietly awaiting the TJX report.
Happy trading!
Tom
About the author:
Tom Bowley
is the Chief Market Strategist of
EarningsBeats.com
, a company providing a research and educational platform for both investment professionals and individual investors. Tom writes a comprehensive Daily Market Report (DMR), providing guidance to EB.com members every day that the stock market is open. Tom has contributed technical expertise here at StockCharts.com since 2006 and has a fundamental background in public accounting as well, blending a unique skill set to approach the U.S. stock market.
Subscribe to
Trading Places with Tom Bowley

to be notified whenever a new post is added to this blog!