The commodities tried to rally but stalled this week at very important technical locations.
For example the DBC weekly chart doesn't look very good.
The SCTR is plummeting after 1.5 years of strength.
1st red candle since October started.
Relative strength in purple breaking
No volume
PPO momentum right at zero and struggling to go higher.
Looking at XOP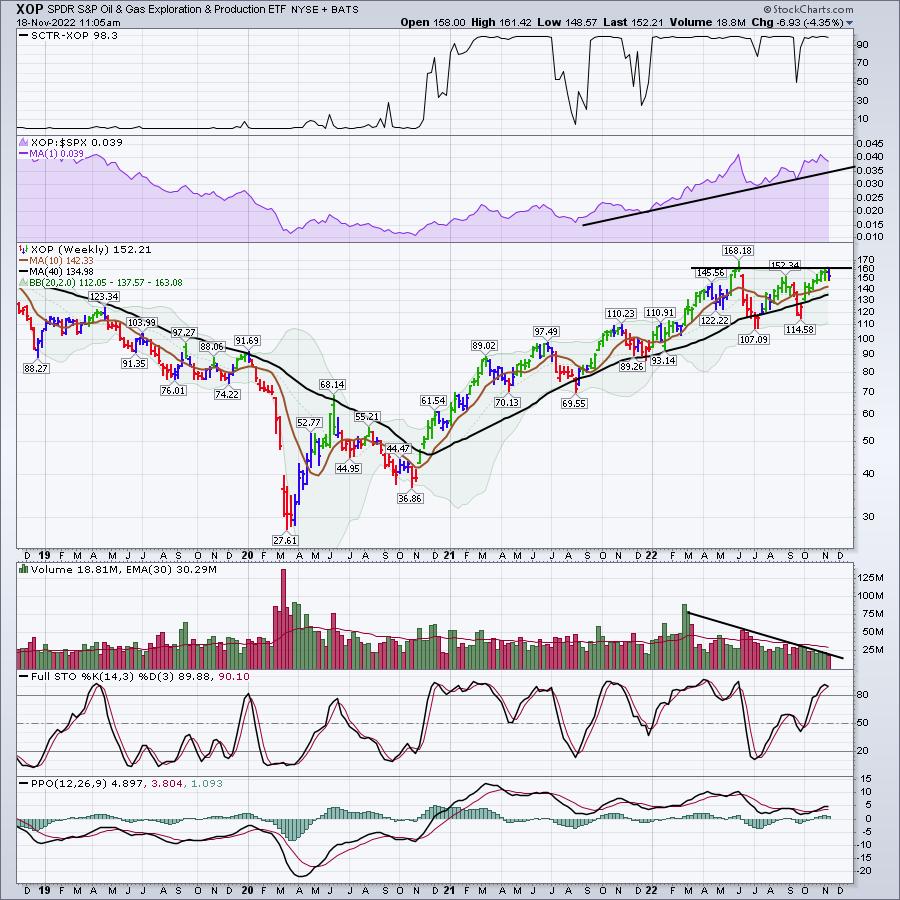 Oil exploration companies are struggling to take out the spring highs. We have been here for three weeks.
Testing a prior high and struggling. Not uncommon, but hardly euphoric based on what the indexes are doing. DIA is up 20% off the lows.
First blue candle at least hints at a weakening trend.
No volume coming in
PPO losing upside momentum
I would say this is still a strong chart but based on the DBC chart above it is worth watching closely.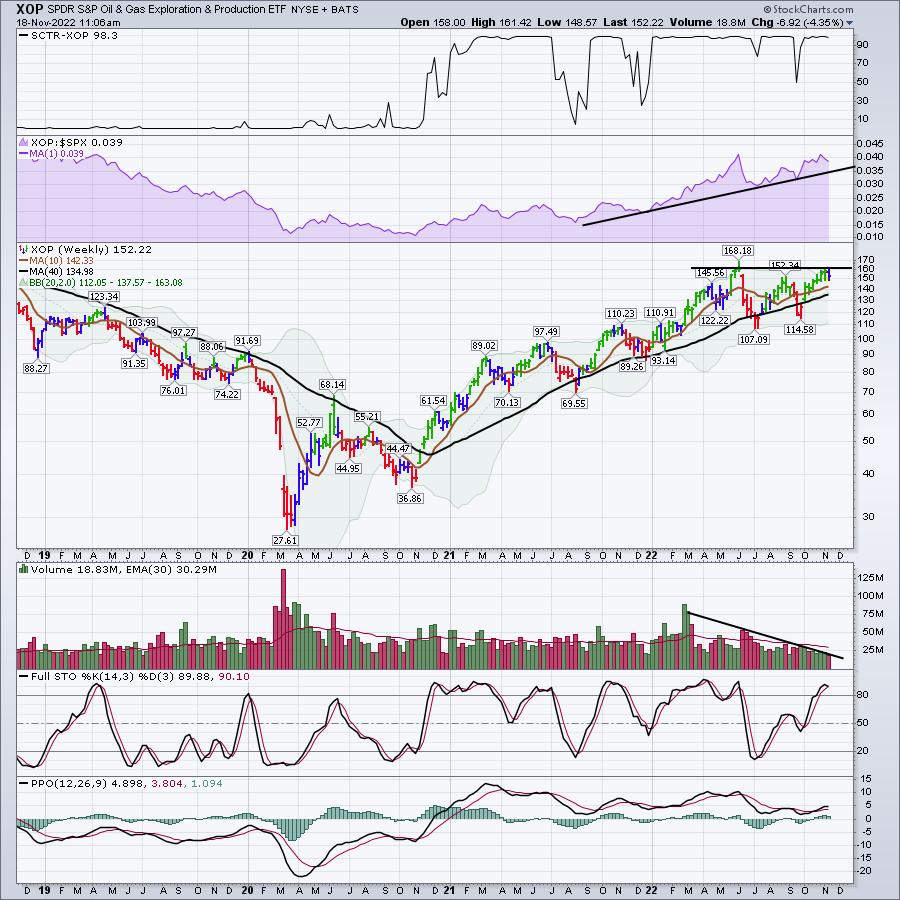 I was so thrilled to see copper break out, only to see copper miners bang their heads on the 40 WMA. Important resistance until broken. SCTR ranking failing to hold up. The PPO is below zero and needs to continue to accelerate higher.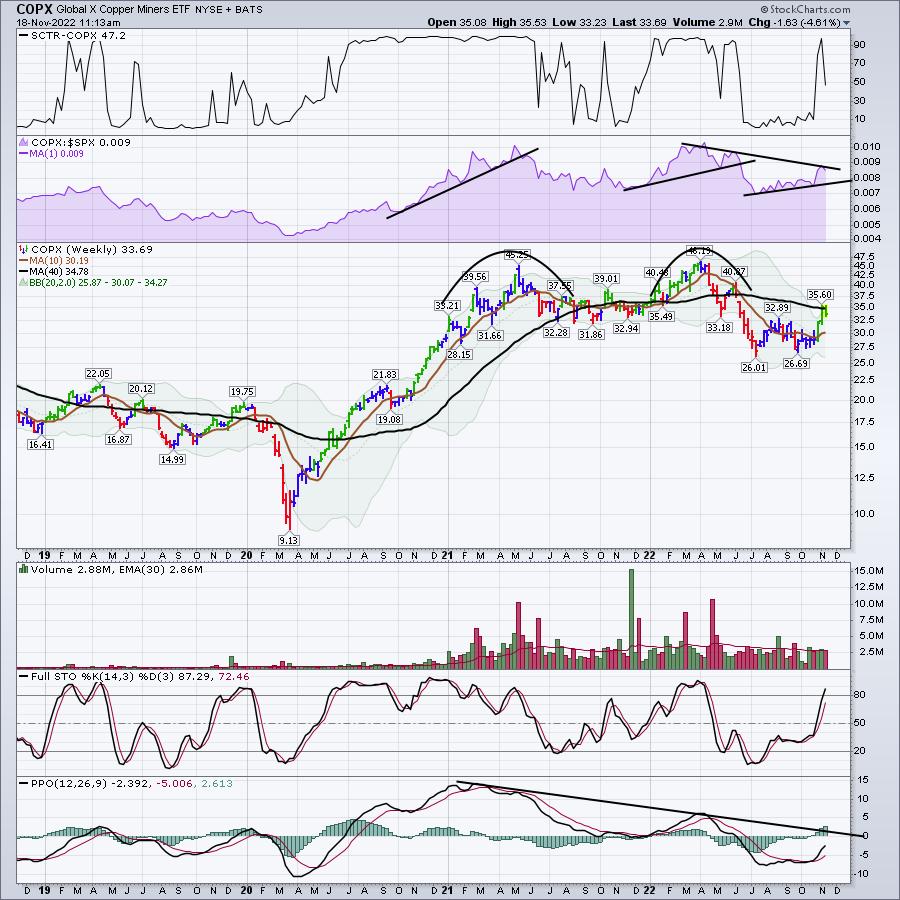 For me, it is starting to look a lot less likely that commodities can soar. One week doesn't make a trend. I'll have a lot more on my weekend newsletter. Critically important that we understand the economic indicators like housing, copper, oil, including commodities in general. If you would like to see what we offer, feel free to try a subscription at $7 at Ospreystrategic.org. It will let you check out our past picks and newsletters as well.
About the author:
Greg Schnell
, CMT, is a Senior Technical Analyst at StockCharts.com specializing in intermarket and commodities analysis. He is also the co-author of
Stock Charts For Dummies
(Wiley, 2018). Based in Calgary, Greg is a board member of the Canadian Society of Technical Analysts (CSTA) and the chairman of the CSTA Calgary chapter. He is an active member of both the CMT Association and the International Federation of Technical Analysts (IFTA).
Subscribe to
The Canadian Technician

to be notified whenever a new post is added to this blog!