INSTALLATION
Aura Eclipse uses one chart setup. The advisor should be attached ONLY to one M5 chart (AUDCAD is recommended)
Use only recommended pairs  AUDCAD, AUDNZD, CADCHF, GBPCHF, NZDCAD
You do not need .set files. All settings are integrated in code.
Recommended pairs must be opened in the Market Watch window
TIME SETINGS
The Expert Advisor finds the correct GMT time automatically, for this you must add a link.
Please allow web requests to the following URL GMT (https://www.worldtimeserver.com)

*If your broker switches to winter time, then set Broker Daylight Savings to True, otherwise set it to False.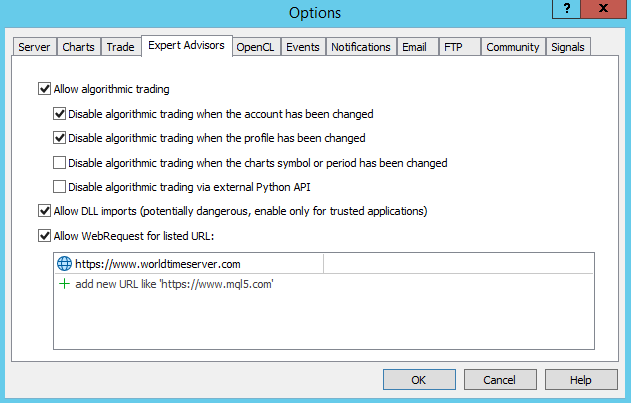 ---
How to BACKTEST AURA Eclipse :
Set the recommended pairs in Market Watch
Select the AUDCAD pair, using the M5 timeframe
If your broker switches to winter time, then set Broker Daylight Savings to True, otherwise set it to False
Set the Broker GMT Offset to the value used by your broker (By default GMT+2)
---
Telegram Channel  https://t.me/aura_gold_ea
Forex Extra Income (Read here)
You can contact me here
https://www.mql5.com/en/users/stanislav110685/messages
fintexea@gmail.com