S&P Global (NYSE:SPGI) is a steady company with a solid and necessary business and several truly enticing growth prospects. Its recent merger with IHS Markit is on course to meeting the estimated synergies, and the company is at the top of the "Big Three" rating oligopoly. Companies more on the scale toward monopoly from pure competition tend to enjoy pricing power. The "high walls," or steep barriers to entry, also enable them to enjoy premium multiples relative to their maturity.
Technology and AI can also breathe real life into data-oriented businesses, which gives the stock an excellent upside kicker. When the future is uncertain, growth enjoys less of a premium, and stable, recurring cashflows begin to have increased allure. But genuine commercial growth prospects are still lovely to have. S&P Global not only meets both these definitions and dominates the market in its core revenue driver of credit rating. There is a lot of opportunity for them to expand market share at the expense of less dynamic competitors.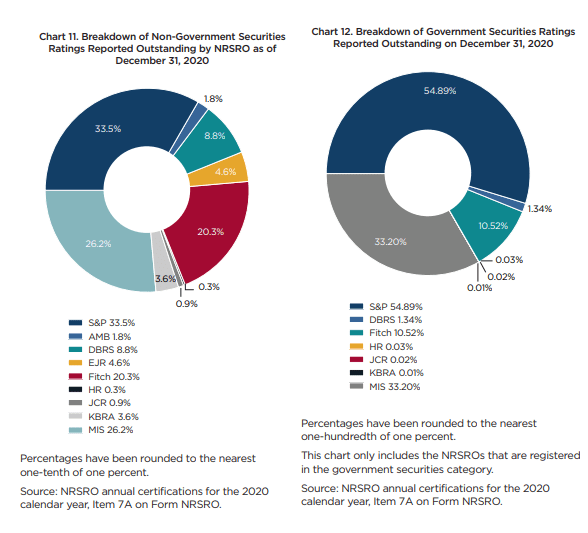 2022 was the worst year for markets since the Global Financial Crisis in 2008. While there has undoubtedly been a lot of foam taken out, there could still be more multiple compression ahead because of a Fed saying it intends to keep rates higher for longer. In my 2023 Outlook, I stressed the importance of staying alive in the first half for a rally driven by the prospect of loosening financial conditions in 2024. There is a big divide amongst market prognosticators right now between those who think the Fed will be forced to pivot before the end of 2023 and those who are taking them at face value.
S&P Global is a lynchpin of the global financial system and its ratings business, which comprises nearly half of revenue, is mainly dependent on cyclical debt issuance. The company expects a continued downturn, but issuance will likely increase when rates start going down.
The dots have the Fed Funds rate at 5.1% by the end of the year, whereas the bond market has it at 3.5%. Which outcome occurs will have a significant bearing on debt issuance volumes. Suppose the bond market is correct and we end at the lower bound. In that case, S&P Global will likely beat current earnings expectations as the company has given pretty conservative guidance for the ratings business. I think they are poised to outperform earnings expectations this year.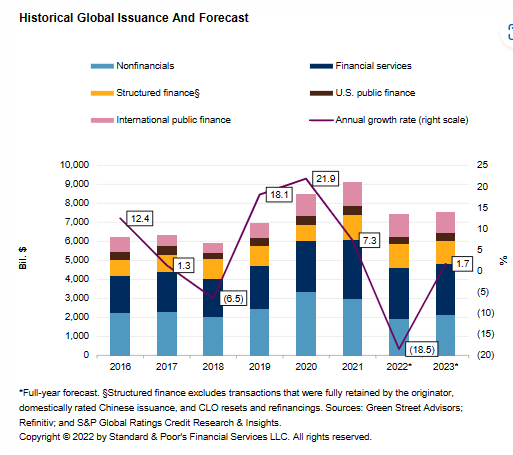 Right now, issuance is forecast to grow 1.7% after contracting a hearty 18.5% last year. So, the negative has been priced into the ratings business, and I think the potential for better-than-expected ratings results is possible. Another tailwind could come if there is relief in the US dollar. S&P Global has a global client footprint, and an alleviation in dollar strength over 2023 could also result in better-than-expected results.
One even more critical tailwind is that the nearly year-old merger with IHS Markit creates synergies beyond initial expectations. This massive strategic tie-up gives the firm a real differentiating advantage over its chief rating rivals, who already lag it in market share. S&P Global is a mature financial firm, but it is also a first-rate example of how mature companies with pristine networks of key financial clients can effectively turn technological innovation into growth.
S&P Global Has High-Quality, Battle Tested Management, Good Dividends, and Buybacks
"If there's a big part of the business you don't understand, you need to actually go to that part of the business and roll up your sleeves. You need to work at the desk or work on the floor for a few days and get to know the people."- Doug Peterson, S&P Global CEO
S&P Global's CEO Doug Peterson cut his teeth in the wake of a financial crisis that many, including the US government, at least partially blamed his company for. He started heading the vital ratings division, but he has gotten to know the entire business well. The business has been a safe place to hold capital. Over the long term, it has outperformed its peers.
When you look at total returns, the effect is even more pronounced. The company clearly returns capital to shareholders in a manner superior to many of its competitors. This always mitigates risk, particularly in tight financial conditions where tomorrow's earnings are more greatly discounted.
The other thing is this. Suppose the company does have to endure anomalously low issuance because of a worse-than-expected recession. In that case, it will likely be easier than the last time (financial crisis) when it had to weather those conditions under about as much scrutiny as you can get from the Feds, in addition to dismal economic conditions.
The company is robust and has been through two existential crises in the last decade and a half and emerged with flying colors and a stronger and more resilient business. They've got excellent and battle-tested management who knows how to steer the ship in stormy waters. An accelerated repurchase program, despite severe risks, demonstrates this.
The management team also prioritizes rewarding shareholders through dividends. The dividend growth rate has been steadily positive, management remains committed to their buyback goals, and as we showed above, management's return of capital to shareholders over the past years has made a very significant difference in total returns compared to peers.
The company has increased its dividend 49 years in a row. It's a great mix of the entrenched nature of high finance with technologically enabled growth drivers and a lot of innovative use of data. The high margins of the rating business protect the dividend's safety, and when issuance activity picks up, the company will likely start outperforming and attracting more attention.
The Sell-Side Heavily Favors S&P Global, and Its Earnings Growth is Projected to Accelerate Through 2023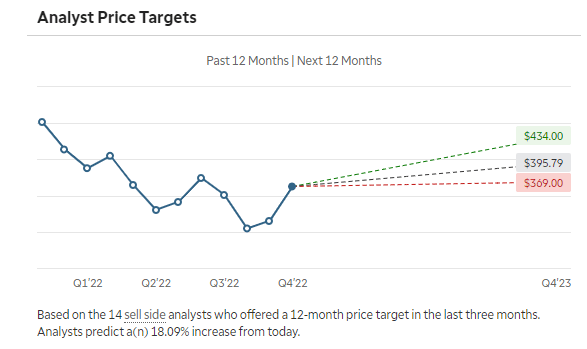 While I tend to sympathize more with those who contend the Fed is partially bluffing and that they will pivot sooner than the current dots and rhetoric would indicate, I can also definitely envision circumstances where exogenous risks cause inflation to be persistently high.
So, tying this into my 2023 Outlook, I think S&P Global will benefit significantly if the Fed cuts before the year's end. Even if it goes the other way, the company has already baked into its assumptions a conservative case where the Fed remains higher for longer, which means lower issuance in their core revenue driver. Even with these conservative assumptions, earnings are estimated to accelerate through 2023, which I view as another way to mitigate risk from a market where it may be increasingly difficult to find earnings growth. Q1 earnings growth is projected to be 3%, Q2, and Q3 at 12% and 13%, respectively, and Q4 is estimated to be 29%.
The company also appears to be rounding a corner with its earnings after a tough year. It had been beating expectations, missed them for two quarters and last quarters exceeded them again. From what the sell side is saying, 2023 will be an upswing year for S&P Global.
Unfortunately, the downward pressure on multiples from tight monetary conditions won't be going away in the immediate term, even if they get looser before the dots imply. S&P Global enjoys better earnings prospects for 2023 than most sections of the market, and its shares should perform accordingly.
The uncertainty that permeates discussions of the stock market outlooks in 2023 and the widely held view that the first half will be rocky makes me want to pick companies with solid moats or high barriers to competition. S&P is not just a member of the ratings oligopoly; it's at the top. There's also price support from heavy institutional ownership.
I'm bullish because of stability in the entrenched core revenue driver and ancillary growth drivers that have a good chance of resulting in an appreciation of share price in early 2023. Later in the year, accelerating earnings should help the stock weather the risk environment. Also, the sell-side is pretty much unanimously positive about this name. Remember, the sell-side is doing more work than you, and yes, they can be wrong, but they're doing bottom-up evaluations that should always be paid careful attention to.
When the risk is high, invest in companies with high walls. S&P Global is the leader of an oligopoly at the very center of the financial industry, and it has recently undergone a merger that appears to be going exceedingly well. While the main ratings business will be under pressure in the event of a recession, as issuance tends to decline, the company has multiple growth levers that are showing their potential as time goes by.
Strong management teams are another way to help weather periods of high risk, and we like Doug Peterson, the firm's tested and organically grown CEO. He came up as head of the ratings division and is the perfect guy to guide it through a period of lower business in the crucial segment.
In eight of the last quarters the stock has performed positively after earnings. Based on my research, I think the chances for a significant miss are diminished as expectations have already been made pretty conservative in the wake of a rough year for the stock.
The company has growth drivers benefitting from secular "iron" trends like the Energy transition and the rising importance of private markets. Remember, the ratings business is only about 50% of revenue and is facing challenges. However, much of the drivers of the other half of revenue are firing on all cylinders.
The company has demonstrated it is a good steward of capital. The basic bull argument for this company is that it has a capable management team that manages complicated risks and rewards shareholders simultaneously. Rating weakness is baked in, and the upside drivers and growth prospects are not appreciated fully by the market. The successful investments in future growth drivers also justify a premium valuation over peers.
Risks To S&P Global and My Bullish Thesis
Worse Than Expected Recession: This outcome would affect S&P Global negatively and lead to the company's already pessimistically revised guidance being revised down lower again. If a Fed error (or another exogenous risk) causes financial contagion, it could cause a rapid decrease in rates. If the Fed has to use its stimulative toolkit unexpectedly, S&P is partially insulated because issuance will go up when rates go down. There are also some structural tailwinds for issuance over the next few years. A worse-than-expected recession is a low-probability event, given my current research. Changes in taxing and accounting treatment of the merger due to future legislation could pose a risk.
Merger Synergies Reverse/Dollar Headwinds: One of the significant reasons this stock caught my eye is because the uncertainty around whether the merger would work seems settled. However, anything to reverse this outcome and the realized benefit from synergies declining below the initial projections would lead me to re-evaluate the name. Similarly, while most expect dollar headwinds to decline, if they maintain or intensify, this would be a reason I might re-evaluate my bullish call. Dollar weakness will enable the company to outperform.
Regulatory Risks: Many may forget that the ratings agencies faced one of the most acute regulatory changes from the US government in recent history. It's impressive that the company has grown and adapted to this significant and costly burden. Nonetheless, the company should be evaluated with a re-emergence of this crucial risk in mind. A divided government is generally good for the industry, but we live in uncertain political times. Any crisis that again can be partially blamed on the ratings agencies could end up being a significant headwind. However, recent trends show regulators are finding fewer and fewer infractions or violations at ratings agencies of all sizes. I expect this will continue.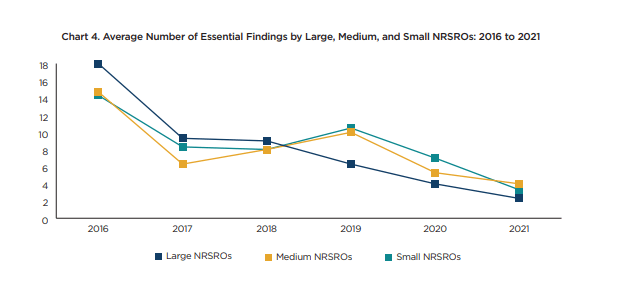 Conclusion
2023 is a year fraught with risks, and many investors will likely choose to shun the equity asset class altogether in the first half. However, S&P Global is a unique and well-managed company that has attributes of an established and mature financial firm and a firm benefitting from forward-looking investments in high-growth areas such as artificial intelligence that provides a nice upside to future earnings draped in the safety of high barriers to competition and a dominant market share in its core revenue driver.
The company revised guidance lower and expects an elevated period of inflation and weak economic activity. If these assumptions prove overly pessimistic, there could be a lot of upside in the stock. I think it's a good name to buy and hold for the long term, given the demonstrated track record of doing right by shareholders. Earnings are currently slated to increase momentum throughout 2023, which should help mitigate risk. All in all, I think this company's proven management, high walls, and enticing growth opportunities make it one of my favorite picks for 2023.