This post will help you if you don't know exactly how to install EveEA system
Installation is as simple as possible and settings and optimization are available in the neighboring articles on the Blog.
In general, there are a lot of useful secrets in My Blog, it will really help you become a professional in the future.
1. How to buy an advisor
Buying Guide for MQL5 Expert Advisors   has already   , I advise you to read if you have questions about it
2. How to set up the terminal and adviser
2.1.   Adding required servers to the list of allowed URLs
Open MT4/MT5 terminal, go to menu   "Tools"   and select   "Parameters"   .  
You can also press Ctrl+O to quickly get to this menu next time.  
Click on the tab   "Advisors"   .   Here you must   allow requests for:
2.2.   Installing an adviser on the MT5 platform
Launch your MT5 terminal.
Find the Expert Advisors section under the Navigator panel on the left side of the platform.
Click on the plus icon and the available advisors should be listed there.
Click on the Expert Advisor you want to install and drag it to one of the charts on your platform.
For EveEA you will need to open 2 EURNZD M15 charts
Then just set the last 2 Settings (MAIN + Bonus), which are presented in the description of the system .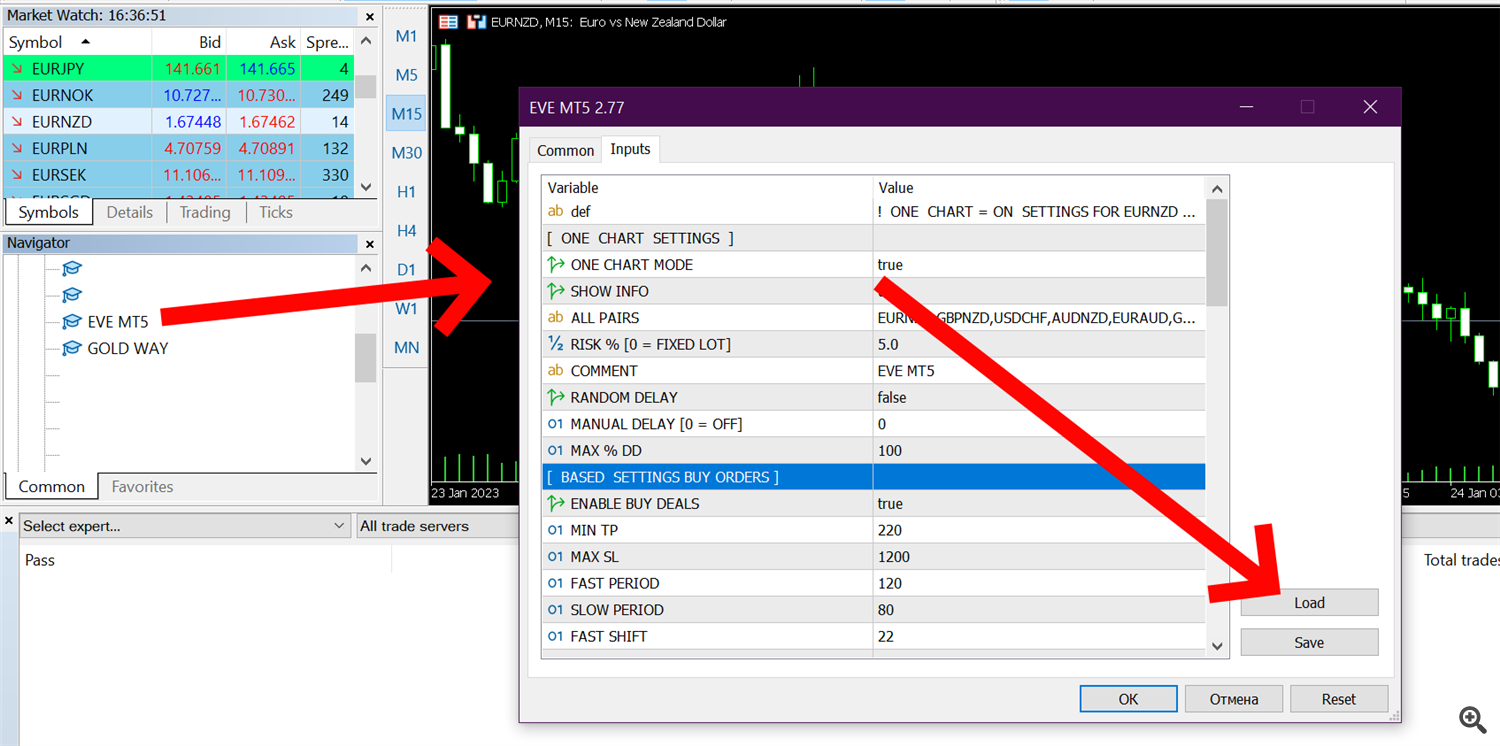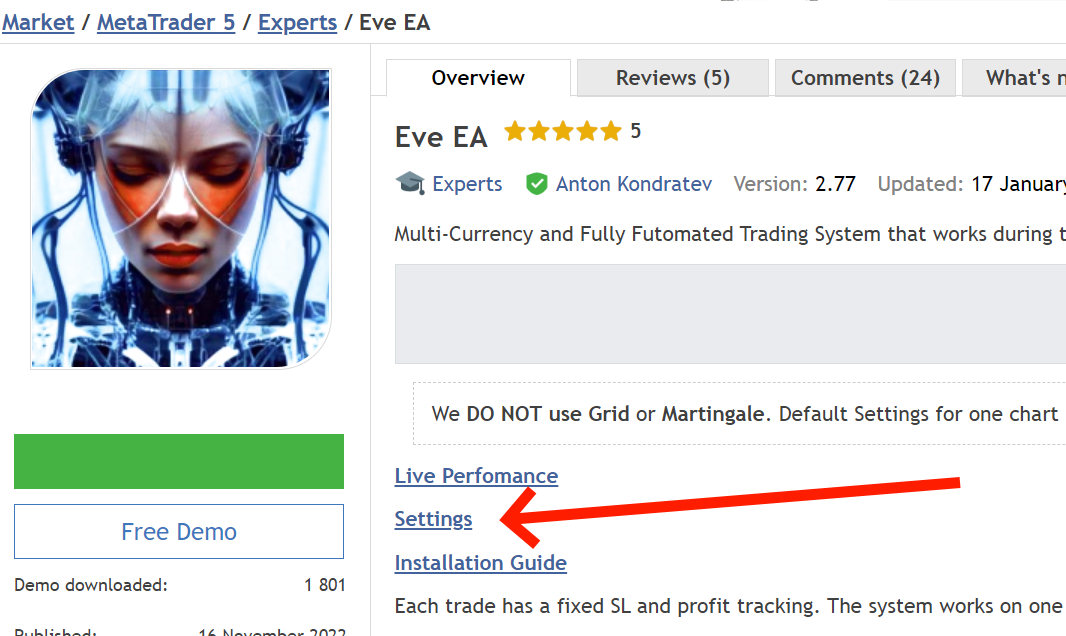 I can also personally send you these settings
Thus, the system will automatically get access to all 10 necessary currency pairs.
During optimization, we use quotes from Tickmill Pro, ICMarkets RAW, FPMarkets, Coinexx, FTMO,FusionMarket  etc
For my personal accounts I use Tickmill and VPS 2Gb RAM
I will always be Glad to help you and answer your questions personally or in Telegram @AmazeEA