Co-produced with Treading Softly.
Have you ever felt burnt out?
It may have been at work, or at home.
You're not alone:
According to the newly released report, more than half (59%) of American workers are experiencing at least moderate levels of burnout, a notable increase over 2021 (52%) and on par with the levels reported in 2020 at the height of the COVID-19 pandemic, according to the 2022-2023 Aflac WorkForces Report – PRNewswire.
Nearly 60% of us are burned out at work. Many had high hopes in moving from 2020 into 2021, but as the year dragged on, 2022 presented itself as not a great improvement. Workers are still burned out, well above historical levels.
Investors have been burned out in the market as well. Looking at the Fear and Greed Index by CNN, you can see investors spent most of 2022 in a state of "fear."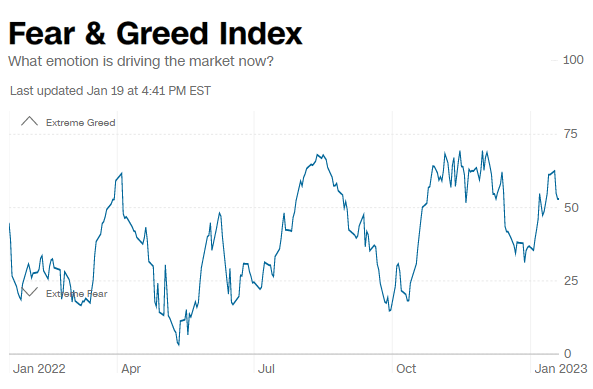 So if you feel burned out – you're not alone.
I've been an investor for decades and have seen many spells where investors have capitulated and given up. In prior years, we didn't have resources like Seeking Alpha to see the feeling and thoughts of other retail investors expressed clearly.
You can go to almost any article and find someone exclaiming how they beat everyone else by selling out of the market in 2022 – they're bragging about giving up and claiming they beat you in doing so. It's unique to see burnout bragged about publicly.
I love that Seeking Alpha provides a place to see and hear from other investors – it's outstanding.
The combination of market burnout along with workplace burnout is creating retirees who could not imagine returning to work, but are also losing hope in the market simultaneously.
I am not experiencing market burnout, and my community of over 6100 retail investors in High Dividend Opportunities are not either.
Why? Because we have a cure for market burnout.
The cure? Income investing.
Let's talk about how it cures the woes of market burnout and may also be a cure for your workplace burnout as well.
Income Investing Inspires Long-Term Thinking
How long do you expect to hold any investment in your portfolio? Do you invest with a specific timeframe in mind?
It might shock you how short of a timeframe the average investor holds an investment for. To put it into perspective, during the 1950s the average investor held an investment for 8 years. This was likely due to the steps it took to buy and sell, including additional fees.
With the invention of the internet, the trend towards commission-free trades, and trendy brokerage apps, this timeframe has dropped to 5.5 months on average according to a Reuters study of New York Stock Exchange data.
So the trend towards being a "trader" and not an "investor" has accelerated. No wonder investors panic if their holding loses value one week, or one month after they invest in it.
Want to avoid getting burned out of the market? Think long term.
When we invest for income, we aim to hold an investment and collect dividends. Those come in on a monthly, quarterly, or even annual basis. If you hold for 5 months, you're likely to only get between 1 and 5 dividends.
When we make a trade within High Dividend Opportunities, we aim to hold for at least 2-3 years. So if the price drops tomorrow and the fundamentals remain the same? We buy the dip. We don't panic or act rashly.
If the fundamentals decline or the price runs off and a better opportunity emerges, we will sell before our target timeframe – this is the exception to the rule.
Without the constant stress of dancing between investments and looking for an exit opportunity to hop off a speeding train, you'll have more time to enjoy your life.
Income Investing Pays You To Wait
The hardest part of working is waiting for payday. My favorite workplaces paid me weekly. I loved it.
The longer between paychecks, the harder it is to remain motivated looking forward to the next time money lands in your account – even if that money is equal.
Most investors buy investments looking forward to a future "payoff" from their investment. This can often be the expected profit gleaned from flipping their investment, yet as they wait, if the price drops it makes waiting exceptionally harder. Like a worker waiting for a paycheck and it takes a month to arrive – many get burned out working hard and being forced to wait.
No wonder investors fall victim to "the grass is greener" syndrome and sell at a loss hoping to catch the "next best thing."
So while yes, income investing inspires longer holding timeframes and long-term thought, it also pays you to wait. Receiving regular cash infusions into your account can make waiting out the market significantly easier as you continue to see returns even if the market is down.
I liken it to waiting for an injury to heal. Who would have an easier time waiting for their recovery – the person without pain medication or the person who gets it? The person getting pain medication is the income investor. They can wait through uncomfortable market situations significantly easier due to their dividends rolling in.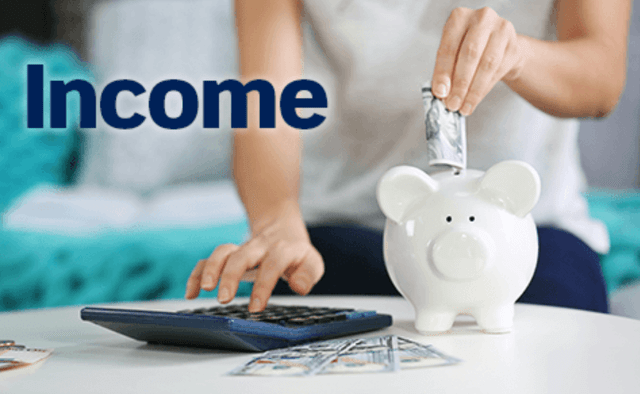 Income Investing Lets You Walk Away
I often hear from retirees that they cannot walk away from their portfolio unless it's managed by someone else because of "what ifs." These made-up scenarios are as unique as the person telling them, but they all boil down to fear. Fear that the market will wreck their portfolio while they are away from the driver's seat.
Ironically, many advisors that people leave their portfolio with do not actively manage it, so the feeling of oversight may largely be illusionary.
So if you're shackled to your portfolio and cannot get away – no wonder you're feeling burnout! Like many good things in life, taking a break can be exactly what you need.
Some of the best conversions I have with High Dividend Opportunities members are when they return from vacation. They go away, for months on end at times, and return to their portfolio. The simple ability to walk away, let your portfolio do exactly what it's designed to do, and enjoy life is a massive benefit of income investing that many don't realize is possible.
You see, with a long-term holding period and regular dividends arriving in your account, you can enjoy a multi-week vacation and not need to babysit your portfolio.
You retired from work to enjoy life. Don't let your portfolio become the replacement requirement for work. Let it be the reason you never have to go back.
So you want to cure your market burnout? Start investing for income.
Want to never have to return to the workplace? Let your portfolio pay your way.
That's the beauty of our Income Method. That's what financial freedom looks like.