It has been a while since the last update. Since then, many new clients have joined AI for Gold. I received great feedback which confirmed my efforts to continue developing the EA towards a solid and reliable software delivering best user experience out there. 
This new update comprises several new feature for the user. It is still 100% the same strategy and AI model as it was used in the previous version. 
These are the main updates:
1. Introducing AI-Backbone protection

Recently I received one specific request from a client, who was not able to use the EA anymore after reinstalling Windows and some new computer hardware. Other MQL users reported similar issues in the past. With this new update you can feel safe without worries about your license getting lost after a computer upgrade or technical MQL licensing details. In case you need more activcations, just let me know I will enable it. Just like that. 😊
Another benefit of this protection feature is the validity of the product. With increasing popularity, AI for Gold is becoming a target for EA-Hackers and Scam Resellers. In case someone is offering you an unmaintained version, you can quickly verify it.
After you buy or rent the EA, please contact me to get a valid "Unique ID" – UID. 
The protection will work for you all the time – this Unique ID belongs only to you. So don't share it with others as it will limit your activations.
In order to activate it you need to do only two steps:
a) Enabling Web-Requests to "https://cii.ai-backbone.com/protector"
Go to "Tools" (on top of the screen), then "Options", then select the tab "Expert Advisors" and enter the URL into the field as shown in the screenshot below.
b) Entering the UID into the corresponding input field after the EA is drawn on the chart.
That' it. Now the panel should show you "Protection: OK".
---
2. Amazing Support

Hold your breath! This is something you have not seen anywhere else in the EA world!
After this update, I will be able to offer you quick and on-spot support in case something is not working as expected! If you wish to join my close-support membership (for free), simply enable the option "Send Logs to AI-Backbone". This will enable the EA to transmit your errors to the server immediately so I can help you right away. Guess what! Future updates will offer a feature to send a message to your email or Smart Phone in case the EA reports errors. In short, this is how the server sees the incoming errors transmitted by the EA: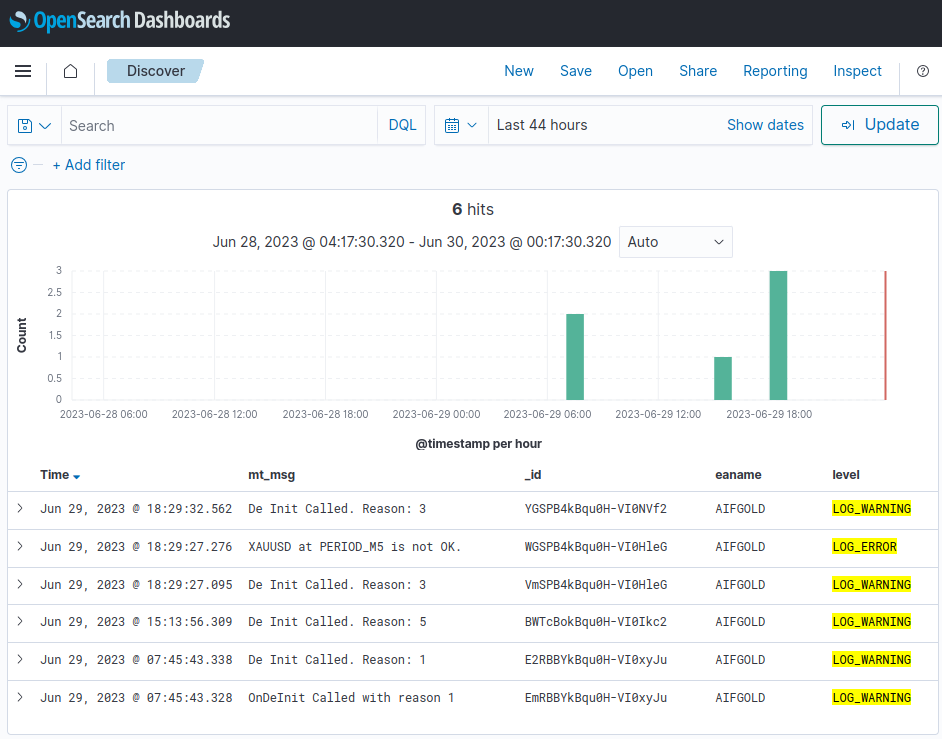 By having this screen, it takes just a few seconds to identify the cause of the issue. In the scenario mentioned, the EA was mistakenly applied to the XAUUSD M5 chart instead of the intended M15 chart.
All in one, we came one step closer towards a high availability, high quality hedge-fund software.  
Stay tuned and enjoy trading!
Best regards
Eugen – Dedicated to Multiplying Your Income.