Hello traders,
Today i spotted two high probability setups. My first setup was a Supply Zone that was formed on
USDJPY M30. It was a narrow and well formed supply than was formed in compliance with Bearish Trendline, so i deciced to place a short market order.
After i placed my market order,  price went lower and Take Profit target was reached.
Below you can see before and after photos my position on USDJPY M30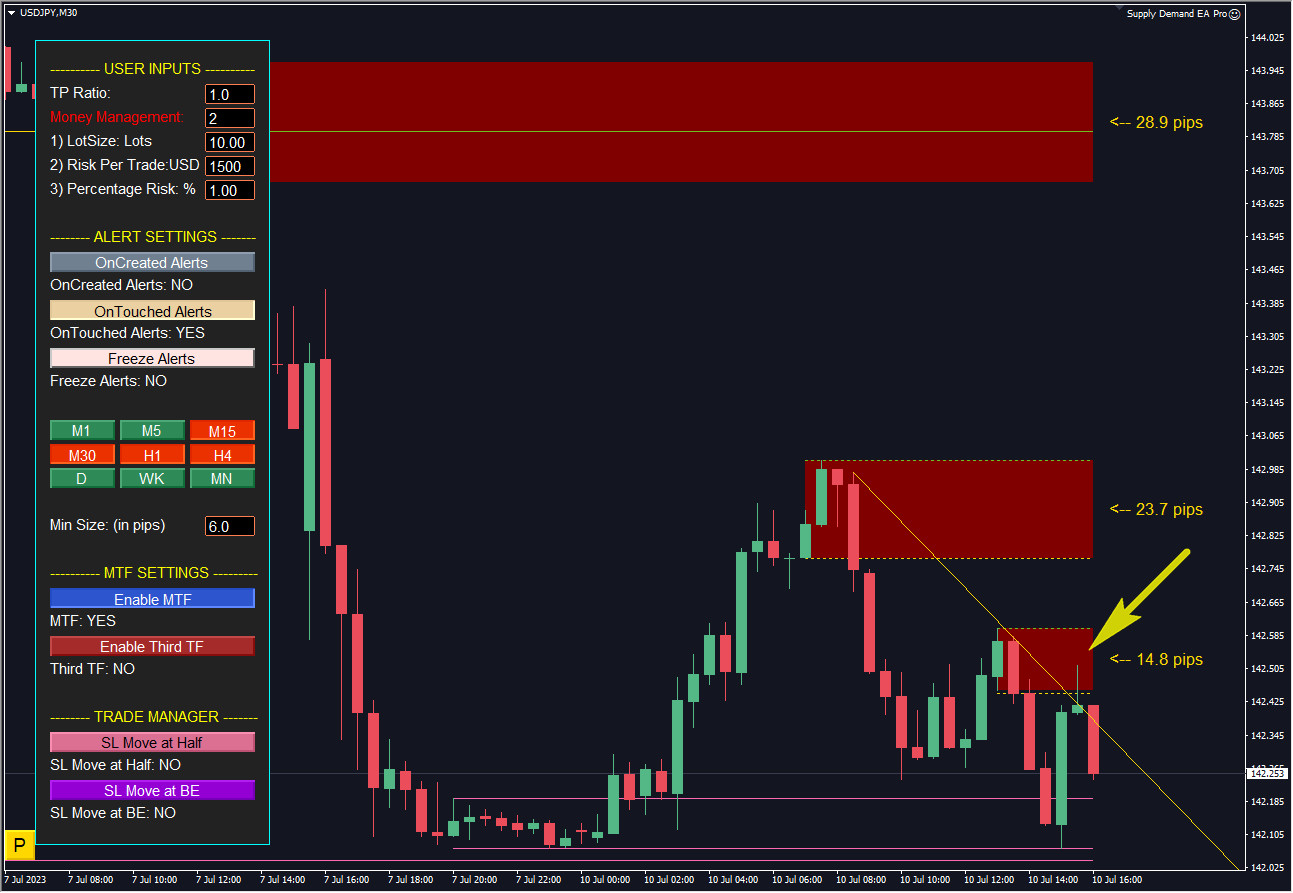 Also scanning the markets i spotted a super high probability setup on USDCAD H4. Price was inside a demand zone, also the zone
was formed inside wider demand zone on the same timeframe and price was reacting from Bullish Trendline. There were many reasons to confirm the long trade
so i placed the zone label and i created a buy market order. Finally the Take Profit was reached and price continued even higher.
Below you can see before and after photos of my position on USDCAD H4.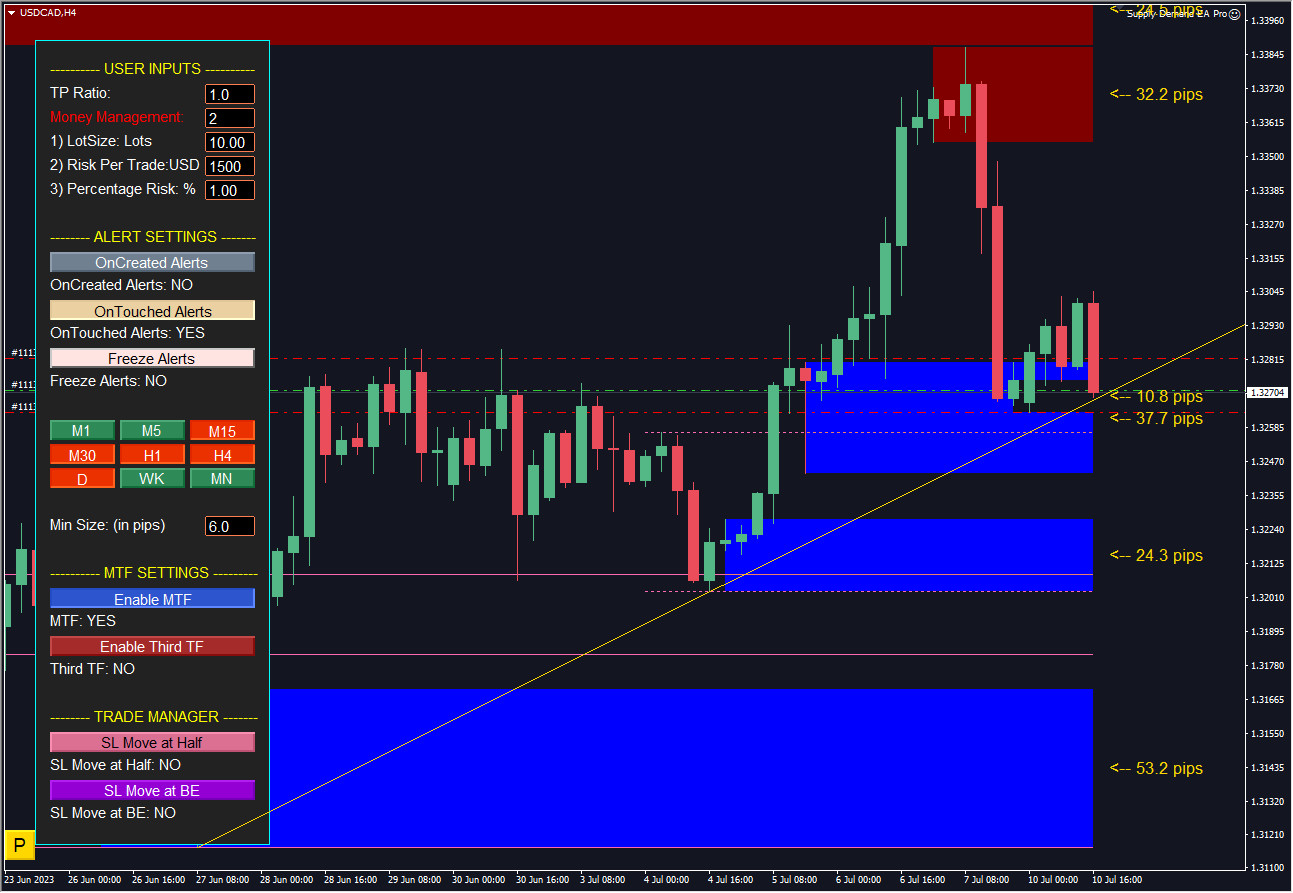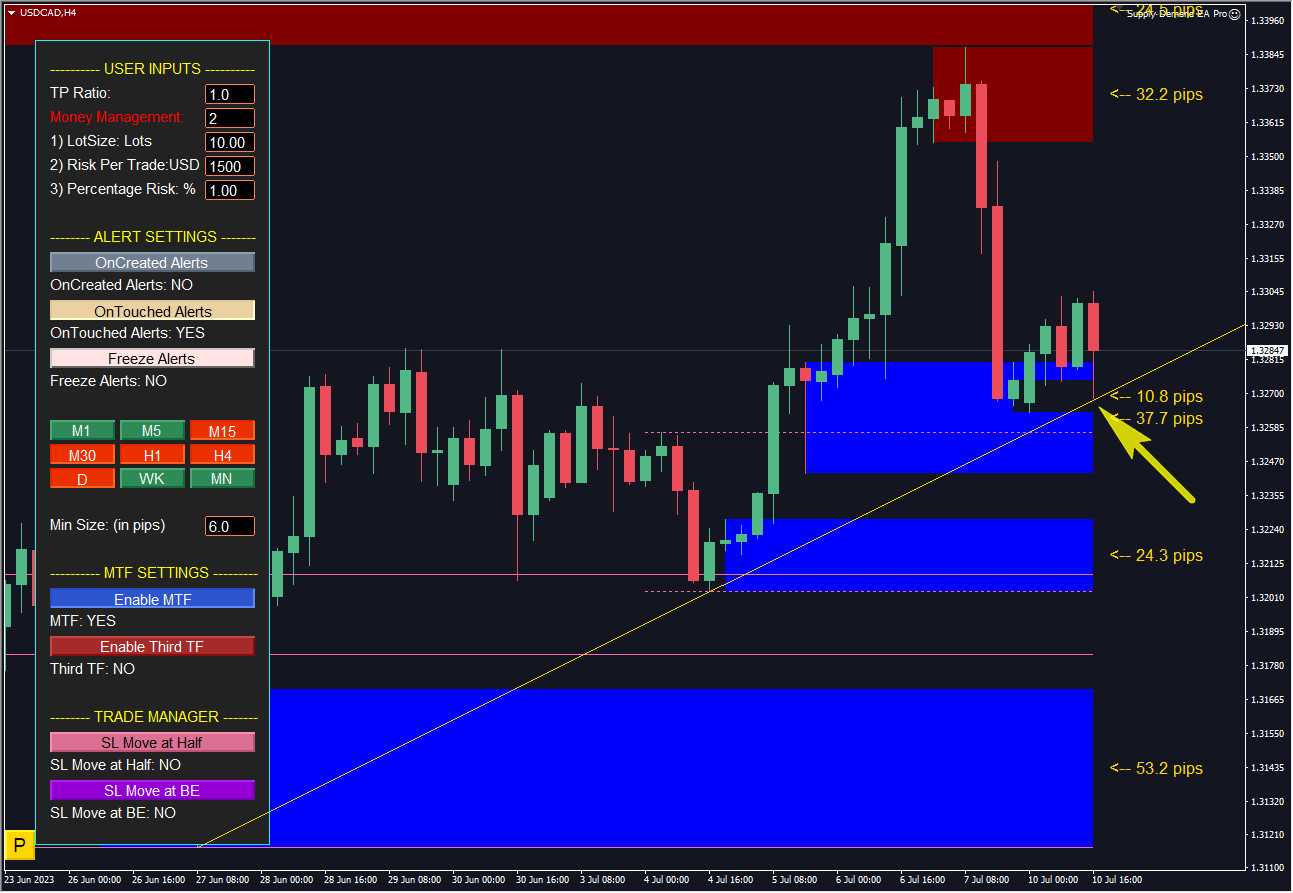 Today was a great trading day. I opened my charts , i spotted quickly two setups, i placed my positions and then i took my profits.
On the photo below i show you my daily results. I hope all of you had an amazing trading day.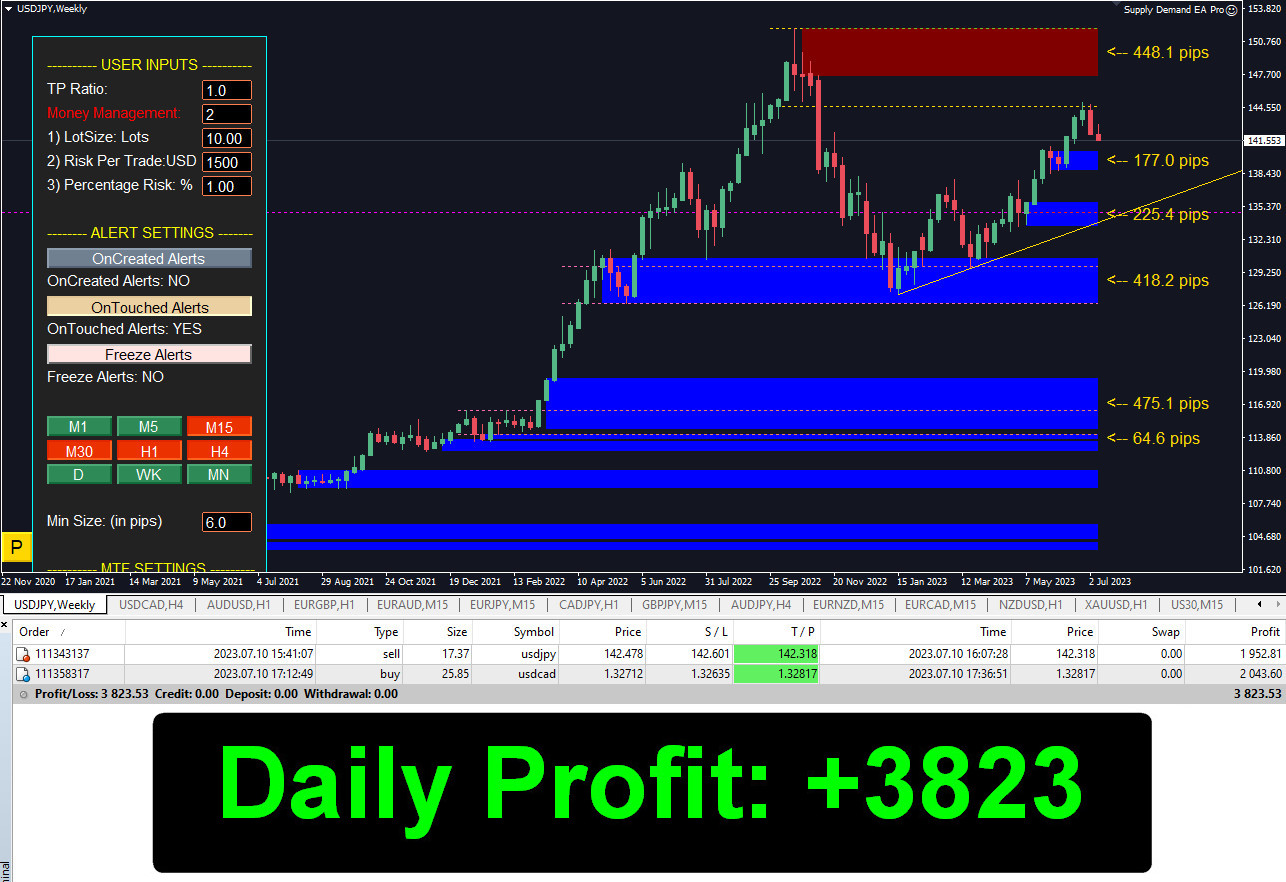 If you enjoy my trading style and you would like to take your trading to the next level
i am offering "Mentorship Program" .

Please send me an email in case you are interested.



email

: 
high.probability.zones.trading@gmail.com

SUPPLY DEMAND EA PRO : https://www.mql5.com/en/market/product/66734

Automated Trendlines : https://www.mql5.com/en/market/product/34252