How to install the demo version of the product:
The process of installing is similar to "Trader Assistant MT5", so click to see.
Trader Assistant Mini MT5:
This is a handy tool for every trader who uses MT5. It has three modes of trade volume calculation, 1) fixed volume (lot size),2) fixed cash, and 3) fixed percent of your balance, all in a compact panel. Moreover, it has a fluent panel for risk-to-reward ratio calculation which is a beautifully graphical UI on the chart.
To download a demo version of this tool click on the link below: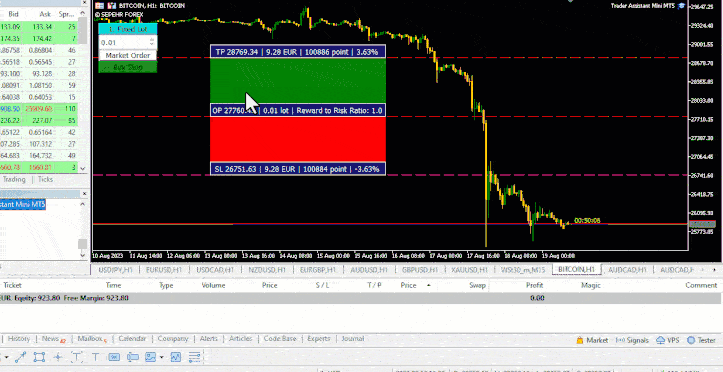 There is a Pro version of Trader Assistant MT5 too! Look at this
If you want to test the demo version of this Pro product click on the link below
Was it great?! 😉
It brings me joy to listen to your thoughts!
So message me about your needs of trading.